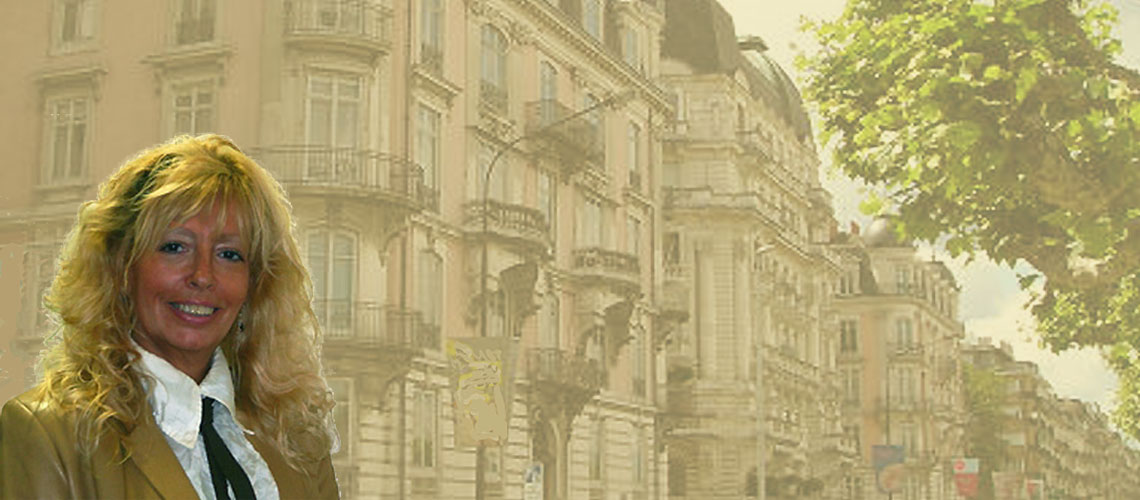 You are here:
Alexandra C. Verges
ALEXANDRA C. VERGES
Founder & Managing Director
Many years of professional practice at International/French Lawyers and Audit Groups.
Direct member of the International Fiscal Association – IFA, in Andorra
Member of IFA France
Associate Member of the American Bar Association – ABA Section of International Law (International Tax Committee, International Private Cient Committee, Europe Committee, Cross-Border Real Estate Practice Committee, International M & A Joint Venture Committee).
Ex–Member of the Company of Financial Counsels and Experts – CCEF.
Ex-Member of the "Electronic Commerce Taxation" Working Group of the Fiscal Committee of the MEDEF (French Employers National Center).
Master of Business Law, Diploma of International Tax Law and and ex-Chartered Accountant; attendance at various conferences and workshops on the English maritime law & other yachting matters.
Alexandra C. Verges has acquired a great experience with clients of international size in many diversified fields such as:
Private Client Services, Shipping, Entertainment Business, Film Production, Artistic Production, Audiovisual, Multimedia, High-Tech, Real Estate, Optical fibers (manufacturing and distribution of fiber optic), Aeronautics, Banking, Advertising, International Strategy & Financial Consultancy, Medical Equipment Distribution, Luxury Packaging, Other business activities..
Former International Legal and Tax Advisor at ARTHUR ANDERSEN INTERNATIONAL and KPMG FIDAL PARIS, Alexandra C. Verges founded her own International Law Office in Paris and has built up a great deal of expertise in the highly specialised fields of:
International Maritime Consulting, ie, assisting owners & future owners in the building, buying, chartering or selling of their commercial or pleasure Megayacht/Yacht (international tax, legal, maritime, business, financial & technical issues),
International Tax & Legal Strategy for companies and individuals,
E-commerce taxation (1st professional to speak and publish on this matter).
Law Offices of A. C. VERGES has entered into close professional relationships with lawyers, chartered accountants, maritime experts, property experts and financial advisers mainly located in Europe, North America & Latin America.
In 2003 and 2004, Alexandra C. Verges opened two offices in Spain: Verges & Co. International Law Office (Málaga and Marbella).
In 2015, Verges & Co. International Law Office moved their offices from Spain to Switzerland.
In 2022, Alexandra C. Verges opened a central office in Andorra, Verges & Co. International Law Office SL.
Alexandra C. Verges presented many seminars such as:
"YACHTS! Construction, achat, charter, vente (questions clés, pièges à éviter, etc..): la mission du représentant de l'armateur " (15 October 2015 & 7 April 2016: Geneva Conferences, Verges & Co. International Law Office).

"Les Régimes Français du Yacht Commercial, exonérations fiscales et autres avantages?" (28 May - 27 October 2009: Paris Private Seminars, Verges & Co. International Law Office and Haussmann Patrimoine).

"Commercial Yachts in France, tax exemptions and other incentives?" (3 June 2009 & 4 November 2009 : London Private Seminars, Verges & Co. International Law Office and Simmons Gainsford Group).
"What's new about the Commercial Yachts in France?" (18 & 19 March 2009: International Superyacht Symposium, Cruise Shipping Miami 2009, Miami Beach Convention Center).
"So you want to build a yacht?" (2004 - 2008: London & Paris private seminars).
"Telecommunications and Internet Services Taxation" (30 & 31 August, 1996: IFA, Dijon – France, Pre Congress, 1st worldwide congress on this matter & other various seminars on e-commerce taxation: 1997 with the CNPF; 1998/1999 with the French Center of Foreign Commerce - CFCE, etc..).
"Investing abroad: which legal, tax and financial strategies" (L'ENTREPRISE, the COFACE & the CIC Bank).
Alexandra C. Verges also wrote many Publications like:
"So you want to build a yacht?" Interview with Alexandra Verges published in "Essential Magazine" January 2014.
"Les Yachts Commerciaux, avantages pour les armateurs, une solution pour résister à la crise?" published in AGEFI Luxembourg, June 2010.
"Electronic Commerce: a taxation to think up" published in Les Echos and La Gazette du Palais.
"France: Selling to the U.S.A. via the Internet" published in Tax Planning e-commerce, BNA International Inc, Vol. 1, Nr 1 and also published in "Les Cahiers du CFCE" under the title: "Etats-Unis: Commerce Electronique, une fiscalité à inventer".
"The Belgian option" published in DROIT ET PATRIMOINE.